Do you own your own swimming pool, Lake Jacuzi? After a tiring working day, at home you want to soak in warm, clear blue water, everything is always ready? Without having to operate the complicated system by yourself, no need to hire a daily maintenance engineer.
DICTECH will introduce you to a brand new technology of controlling the swimming pool and spa pool system. All switching on and off, adjusting the system is very easy, wherever you are in the world, with just a network connection, you can control all technology functions from the simplest to the most complex. of his family's swimming pool system, spa pool.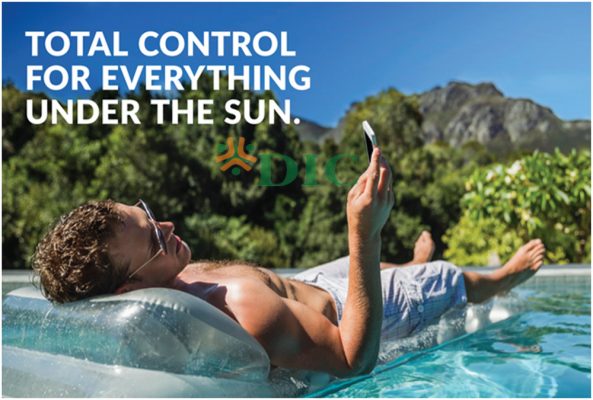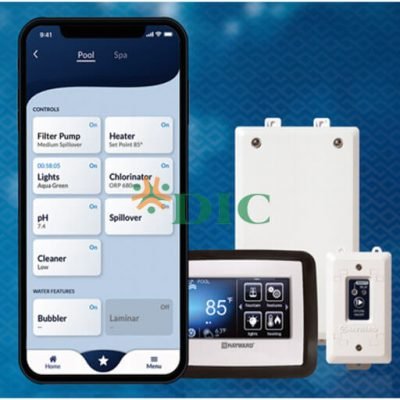 Connection method from OmniHub® controller: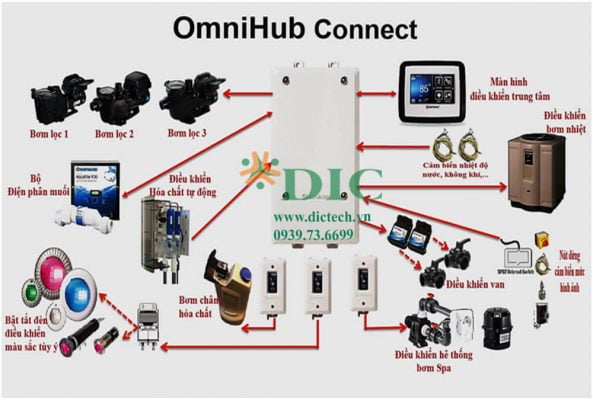 All system control is extremely simple when you use OmniHub®:
Monitor, install and control pump filter system running automatically from time to time, according to customized programs such as summer, winter, basic maintenance, or running the system when crowded swimmers, …
Monitor, install and control the chemical system automatically.Online 24/7 displays the chemical concentration of swimming pools, spa pools.
Monitor, install, and control the system to raise and maintain the water temperature, as much as possible. Toggle, color options for swimming pool, spa pool, according to different programming modes.
Turn on off spa hydraulic pump system.
Automatic valve opening and closing control for different needs.
With the Central Control Panel, OmniHub software installed on phones, iPads, and computers can be controlled. These software can be downloaded for free on the App Store or Google Play.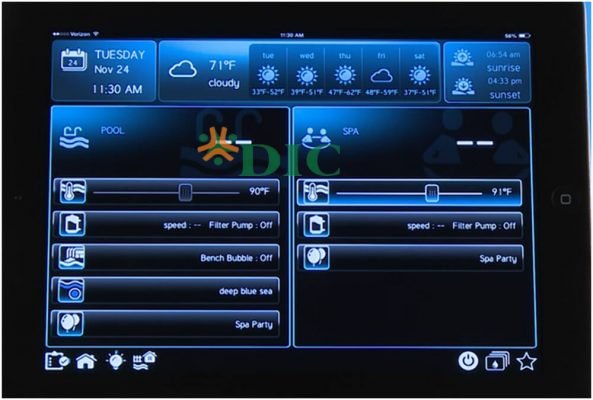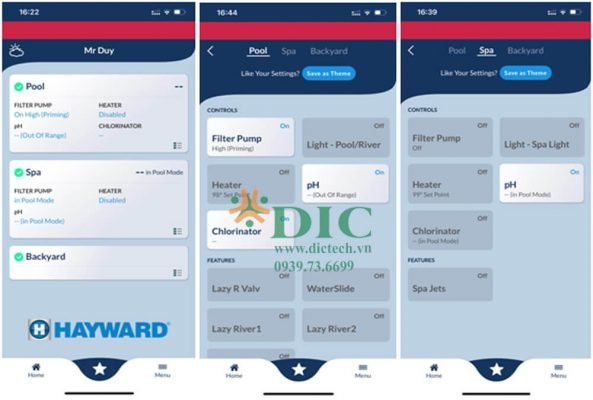 Connecting the mechanical parts to peripherals is very simple, modular. The system can connect to the wireless network with the common home network.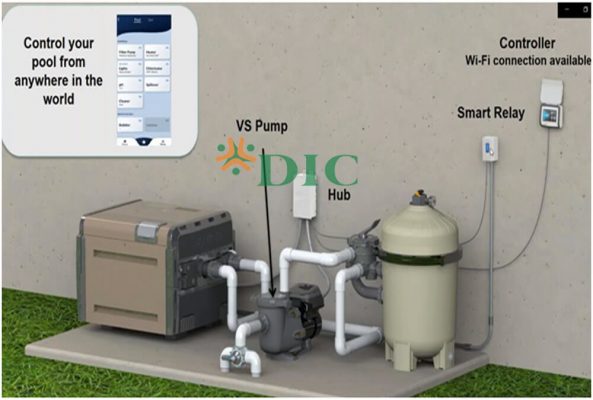 With extremely convenient features to meet intelligent control technology for your entire home system. This is the upgrade and development of technology for 24/7 online control and monitoring for you. Save costs, manpower, operating energy, and everything else meets your needs.
   What is better than when you and your family and friends gather at the weekend to relax at your villa, everything just needs to be installed by phone, when you arrive, everything for the pool, spa pool is available. ready for use.
   Another thing that people are concerned about is that the investment cost for this system is not high but very reasonable. Suitable for both the overall investment of a pretty average swimming pool.
   Please contact DICTECH for specific advice and better understanding of this system, as well as receive a package installation quote.