Installation of artistic fountains is a new form of spatial decoration introduced in Vietnam recently. Because of the convenience, modernity and the uses that a fountain brings.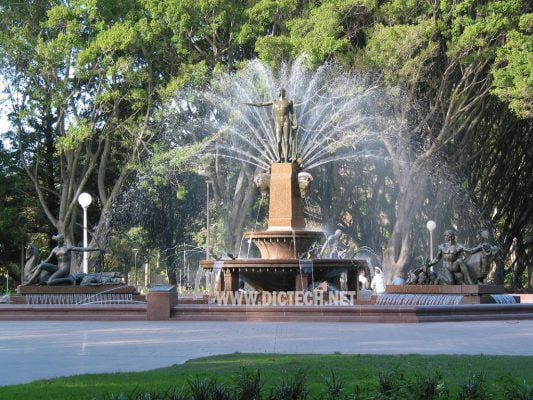 Why should design and construct art fountains, water music floors and artistic water fountain stages.
Strongly impress your customers, partners and friends: when they come to you, they will deeply impress and remember the beautiful moments and scenery around you that the highlight is the radio project. water spray, water music, water music sound and light stage.
Create a pleasant and relaxing cool atmosphere: Imagine you are standing in front of a cool waterfall with natural nozzles, … it's a wonderful feeling
Feng shui factors for customers according to the feng-shui concept: For customers who are passionate about feng shui, especially the needles need to reduce the fire, the fountain is a work to help solve the problem.
Equipment in the system of art fountains Depending on the fountain project or other needs, products in the art fountain system will vary. At present, the requirements on the market have invisibly divided fountains into 3 main categories:
Art spray nozzle: is an indispensable fountain device in the system and plays a very important role. Art fountains come in a variety of designs and sizes. Artistic water fountains for large projects are diversified products, designed with the most spraying ways such as: water screen spray, mushroom spray, waterfall spray, spherical spray, …
Fountain pump: A product that turns a familiar water material into a decorative art work. The pump for the fountain helps the water to rise to amazing heights or to transmit the water jets for long distances.
Underwater LED lights: The water material is clearly displayed when performing at night, therefore, LEDs are used not only to illuminate the fountains but also to transform many colors to bring interesting experiences for viewers.
Controller: With a system of many devices operating at the same time, a smart fountain controller is essential. This device will help the system integration work in a smooth, smooth and synchronous way.