According to the representative of Flamingo Cat Ba Beach Resort, the resort is located on Lan Ha Bay with a system of utilities combining health care, beauty, onsen bath, entertainment and rich cuisine to meet the needs of visitors.
In Japanese, ONSEN means hot spring, bathing onsen has long been a traditional culture of the people of Japan. In addition to cultural beauty, it is also a method of improving health, beauty, and a healthy lifestyle for everyone.
Immersed in the hot water, guests will find spiritual relaxation and comfort. In particular, the minerals will also be absorbed into the body, dispel fatigue and reduce stress. At the same time, hot mineral water also removes dead cells, antibacterial, helping to gently clean the skin to always keep the skin healthy, less aging and smooth.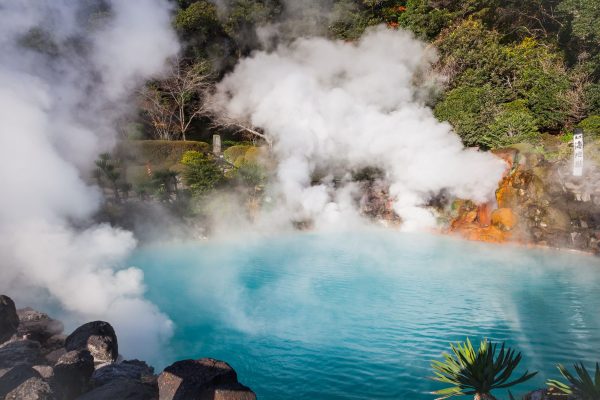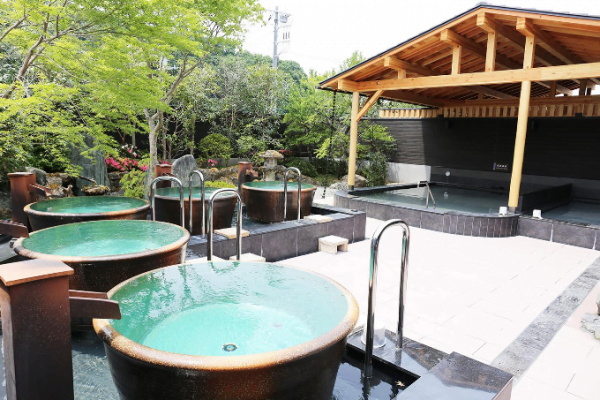 With the Investor's confidence in capacity, DIC continues to be assigned to deploy the following items: Design consulting, providing equipment and construction of Japanese-style Onsen baths at the hotel and resort complex. Flamingo Cat Ba 5-star resort.
The Onsen bath experience was easier, it didn't take much money and time to fly through the land of cherry blossoms. Instead, you can enjoy the hot spring at Flamingo Cat Ba Beach Resort. Here, visitors will enjoy relaxation and unique treatment from mineral baths deeply rooted in the mountain designed with Japanese onsen standards.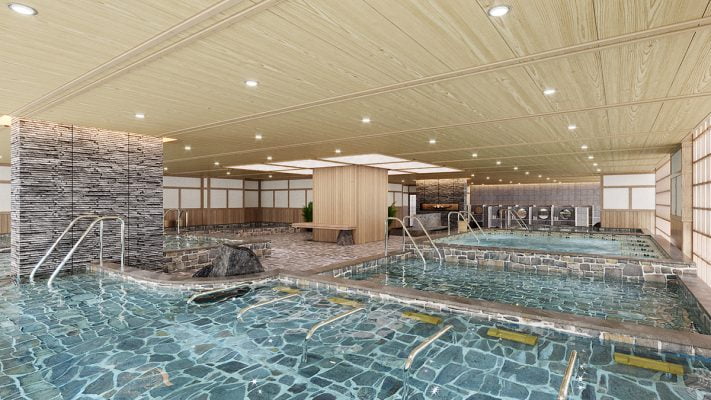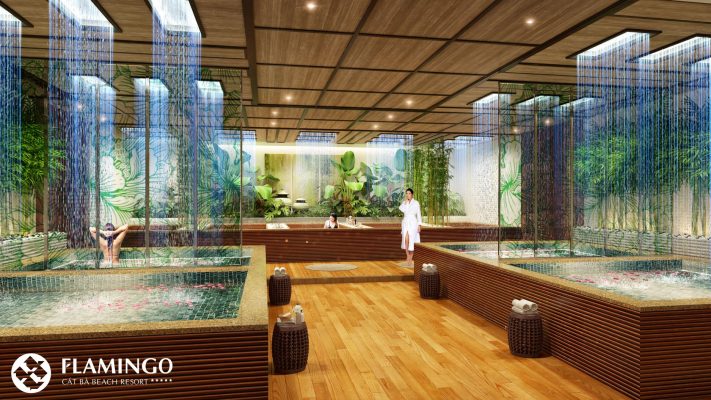 In addition, the mineral bath at Flamingo Cat Ba Beach Resort is also integrated with artificial mineral springs to ensure standards suitable for the human body, no impurities. To ensure the spirit of Onsen and how to properly build, the best selected construction unit. Using UFB Ultrafine Bubble technology to create a source of highly nutrient-absorbing mineral water, helps to purify the body, bringing relaxation and comfort as a nursing treatment.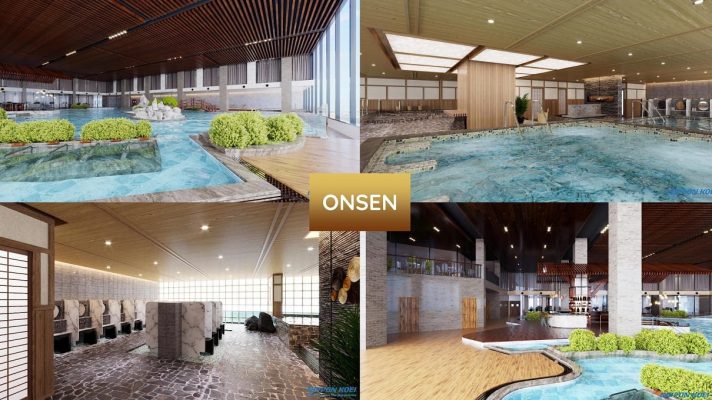 >> Read more: DIC supplied and installed the swimming pool technology system for the Flamingo Cat Ba project