In a time when fossil energy sources are gradually depleting, electricity is increasingly expensive and gradually scarce. Therefore, energy saving and thermal system optimization are top priority. With the invention of the Heat Pump heat pump is a breakthrough achievement in the development of the world energy industry, it has become one of the indispensable products in the application of heating and cooling for services. various human purposes.
What is Heat Pump?
In nature, the tendency for the temperature to transfer from a high temperature to a lower temperature. Therefore, a heat pump is used to move heat from a lower heat source to a higher heat source and vice versa. Thus, a heat pump is a device operating on the principle of Thermodynamics, using a small amount of energy to absorb and adjust the temperature, moving it to the desired place. The heat pump is suitable for use in home heating systems and in even larger environments. For example, in units not directly involved in production (such as offices), people use reversible heat pumps for cooling in the summer and heating in the winter.
What are the advantages of using heat pump?
Advantage 1: The heat pump works continuously to save energy. Currently, there are many different types of machines, but basically the heat pump series is still preferred over the past due to the advantages of saving energy up to 70% compared to using the rod directly like a heater normal cold, working continuously in all environments, not being dependent on one environment. The heat pump can be operated whenever needed, working continuously even at night, producing more hot water in a day.
Advantage 2: Environmentally friendly and safe for users As mentioned, the principle of heat pump heat pump operation is taking energy from low heat sources (such as air, humidity, water sources) and converted to hot water source high temperature. Therefore, it does not use electricity to heat water, so it is completely user-friendly and safe for users.
Advantage 3: High durability This equipment is machined and manufactured with corrosion-resistant titanium, and is equipped with engines, components such as compressors, valves … imported complete units from famous brands in the world, combined with corrosion-resistant materials, helping to increase the service life of the machine well in use from 15 to 20 years.
Advantage 4: Easy to install, repair and maintain This series is easy to install and operate, no technicians are required to sit on duty like other water heaters. Just plug in and enjoy the hot water the heat pump generates without waiting or frustrating when it's running out of water.
Advantage 5: Can be used with different weather and environment Currently, the heat pump can meet all needs of heating water, heating or cooling for homes, factories, fisheries, even in public swimming pools or swimming pools … Heat pump heat pumps Can even perform well in humid climates.
    DIC is currently a distributor of heat pumps in Vietnam market with heat pumps originating from Australia, the US, and EU to meet all applications that customers want from water heating for homes, hotels, schools. school, hospital, swimming pool, jacuzi pool, …
1. Heat Pump for household use
For the household, the Heat Pump used is usually a small capacity heat pump. Providing hot water for the household from 150 liters – 350 liters per day.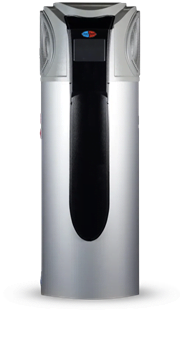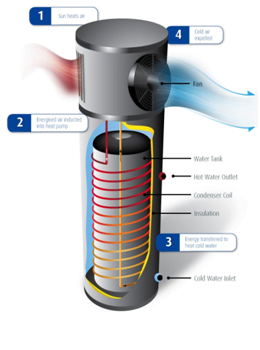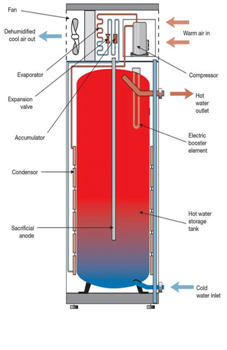 Heat Pump for the family of All in one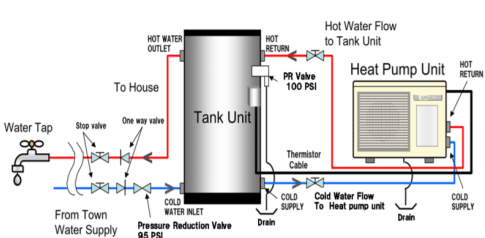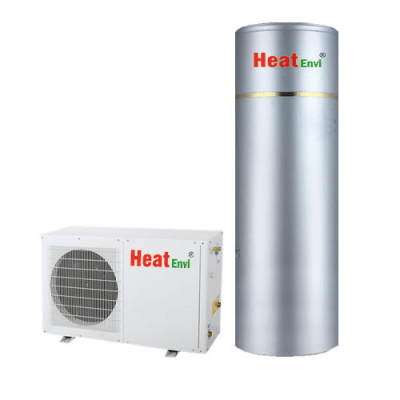 The product absorbs completely natural heat from the air, is the main thing, so it is very safe for users. The product both provides an abundant source of hot water and contributes to a fresh atmosphere for your family.
With the Heat Pump your family will save a large amount of money for the family, this accumulated source customers can use to travel with the family, save for their children later.
2. Heat pump Heat pump for industrial hot water systems
Industrial Heat Pump Heat Pump is used for motels, hotels, schools, hospitals, or manufacturing plants. This type of machine has a large capacity, providing water from 500 liters – 30,000 liters per day. With this capacity, the product is suitable for use in motels, hotels, spa rooms, industrial zones.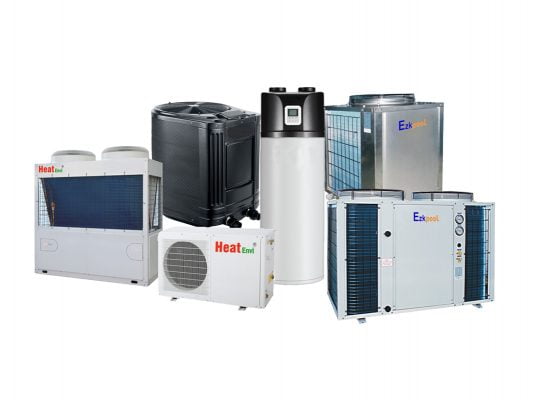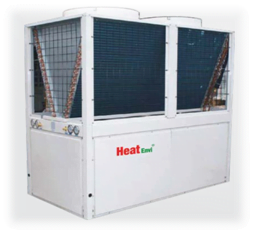 The product has a compact and sophisticated design, increasing the aesthetics of the space and increasing competitiveness for units using. Optimized control function according to usage temperature, there are types that respond to high temperature output water from 70-90 degrees C. Operates at wide ambient temperature range from -7 to 40 ° C, meeting completely respond to the cooling and heat exchange with the environment and climate of Vietnam.
Titalium heat exchanger with excellent anti-scarring, long service life. With marine climate, use the heat pump series SS304 or SS316, depending on customer requirements.
          3. Heat Pump Heat Pump for four-season swimming pools and therapy pools, Jacuzi, Spa …
This is a type of heat pump designed specifically for the application of heating and maintaining temperatures for swimming pools, jacuzi pools, … with large water flow through the heatpump, chemical resistant Titalium heat exchanger, rate of temperature rise. Small, low-amplitude temperature setting to ensure optimal pool heating.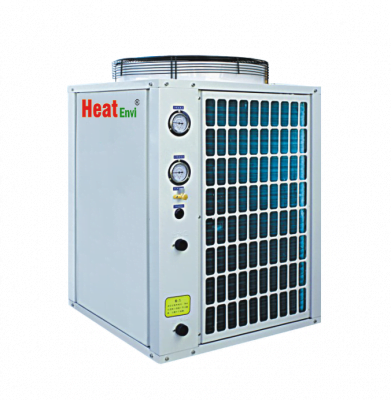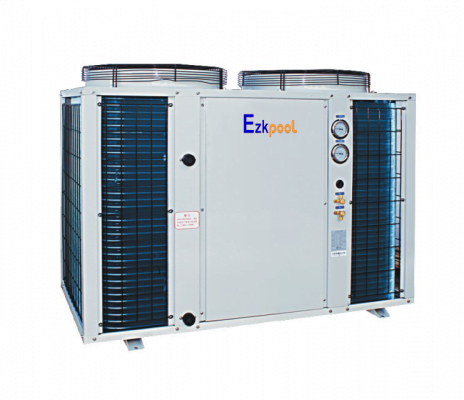 Titalium heat exchanger with excellent anti-scarring, long service life. With marine climate, use the heat pump series SS304 or SS316, depending on customer requirements.
Please visit the link to learn more about other heat pumps and order: http://diencongnghiepdic.com/1534-bom-nhiet.html
For more detailed information, receive catalogs, advise heating calculations, choose equipment, get a quote, contact us. DIC is pleased to serve our customers.