Pool cleaning robot, compact, convenient and effective.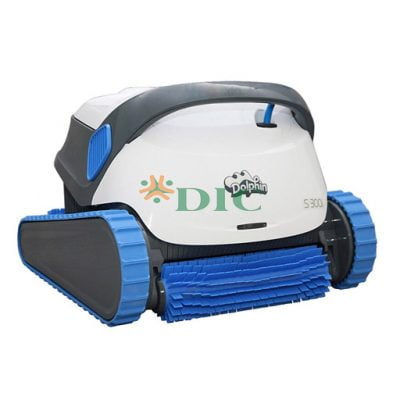 The swimming pool is a place to exercise and relax, but you are too tired and do not have time to clean every day. To solve the above problem, swimming pool cleaning robot was born to replace humans to clean the water source, absolutely kill bacteria, protect the health of swimmers.
Pool cleaning robot is an innovative, convenient scientific invention that integrates many features in a compact machine that makes it easy to move to clean the tank in the best way.
General characteristics of robots:
Power consumption: 150W
Power supply: The voltage from the control power supply to the robot is 24VDC, low voltage, ensuring absolute safety
Weight:> = 9kg
Operating time:> 3 hours
Instead of spending time and effort cleaning the bottom of the pool or scrubbing the bottom of the pool, it is now automatic with a pretty little robot. The robot is integrated with modern sensors, making cleaning swimming pools easier than ever. Let's find out the reasons that you should buy this useful device for yourself.
Advantages of self-propelled robot cleaning swimming pools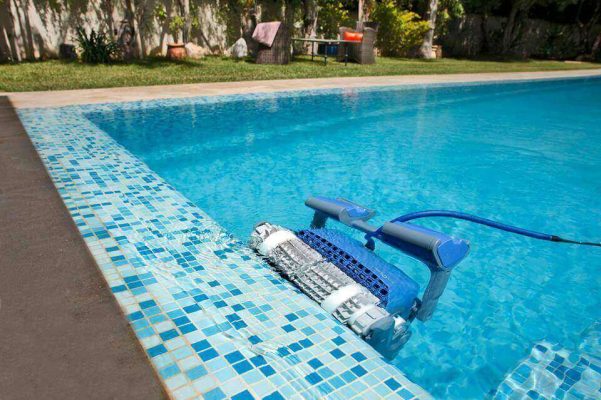 – Use modern technology to save water for swimming pools
– If before, each cleaning time, it was necessary to drain water, change water, scrub it very hard, now just drop the robot into the lake.
– In the device, there are backwashers, filters, brushes, vacuum technology, so all stains are completely treated.
– Save the cost of hiring staff to clean swimming pools daily and weekly.
Clean quickly
– Robot has an advanced gyroscope system, increasing cleaning efficiency
– In just a few hours, all stains are treated
– Similar to the vacuum cleaner, the pool cleaning robot has a large compartment that can definitely hold debris, garbage, insects, hair loss, leaves and many other industrial waste …
Easy to use
– No need to be complicated, just plug in the power, turn on the start button and drop the robot into the lake, combine the remote control remote or timer automatically work.
– Power consumption is not high, so cleaning costs are saved
– Sanitary chemicals are also dispersed evenly, the water source will not have an unpleasant odor, the environment is protected.
– Swimming pool cleaning robot is equipped with automatic protection when overloaded and a dual engine system, so it is completely safe despite operating in the water environment.
Flexible in water environment
– Water and trash are sucked into the robot's lap and stored in the garbage filter bag, while clean water is pushed out.
– Although operating in water like a robot moves quickly and easily, the number of motors is not much so the control circuit is simple.
– Robot can operate flexibly, cleaning the swimming pool super fast with a capacity of about 5m2 / min. Thus, if the swimming pool area is 400m2, it can be done in just over 1 hour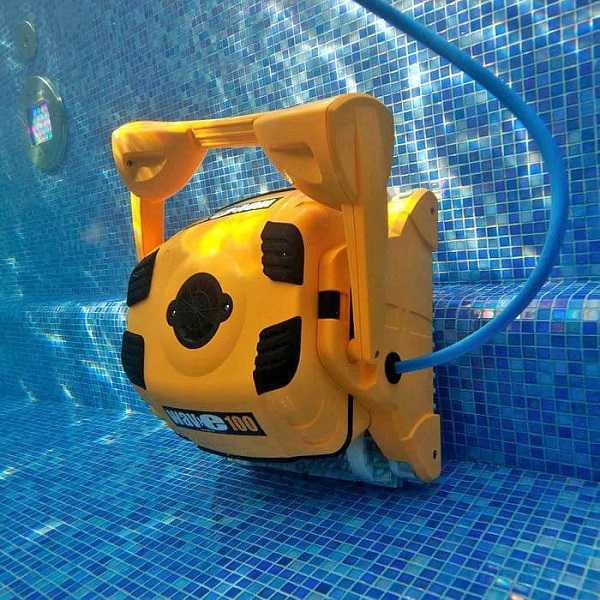 Each type will have different capacities and features. Depending on the brand, features, model that has a relatively different price. Therefore, you should find out before choosing to buy pool cleaning robot for family or hotel.
Prestigious brands of self-propelled swimming pool cleaning robots such as Maytronics Dolphin, Zodiac, Aquabot, Hayward, Pentair …
DIC is the importer and distributor of genuine swimming pool cleaning robots, with quality and guaranteed prices.
DIC INVESTMENT JOINT STOCK COMPANY
Add: no 252 Le Trong Tan, Thanh Xuan, Ha Noi.
Hotline: 0939.73.6699 
Website: http://dictech.vn