What kind of house will make you feel comfortable when you return? Cool in summer, warm in winter, the water is always of absolute quality. What could be happier than soaking in a warm bath with a full body massage system.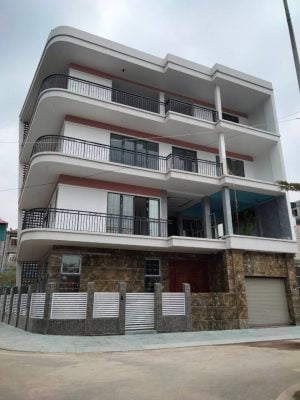 Recently, DIC Investment Joint Stock Company has installed a four-season swimming pool technology system, central water filter, hot water heat pump at the villa in Son La. Speeding up the work schedule helps customers to have a spacious and fully equipped house to welcome the new year.
SOURCE WATER FILTER SYSTEM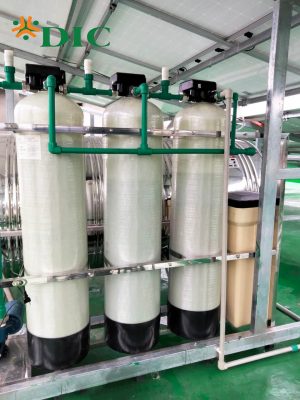 To ensure that the water source is always safe, the quality does not contain dirt and harmful bacteria, the homeowner has chosen to use the upstream water filtration system.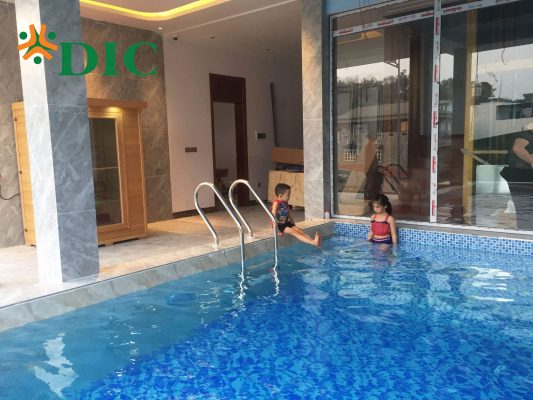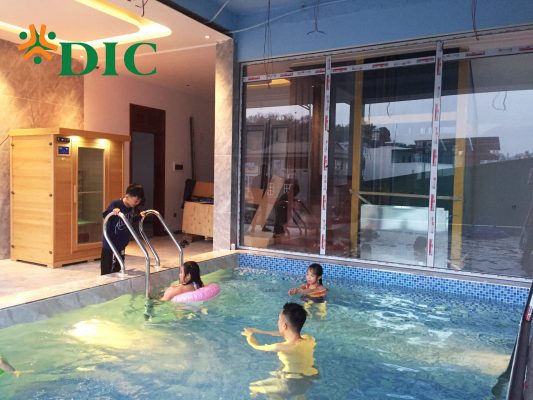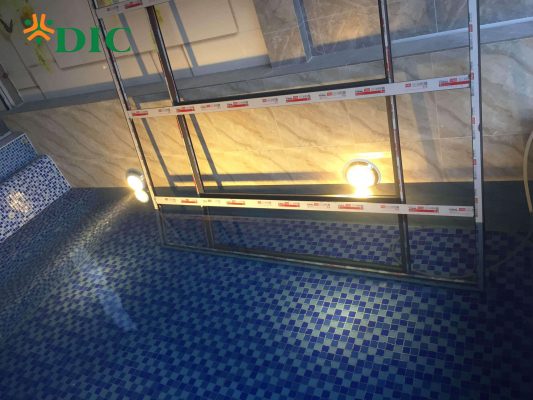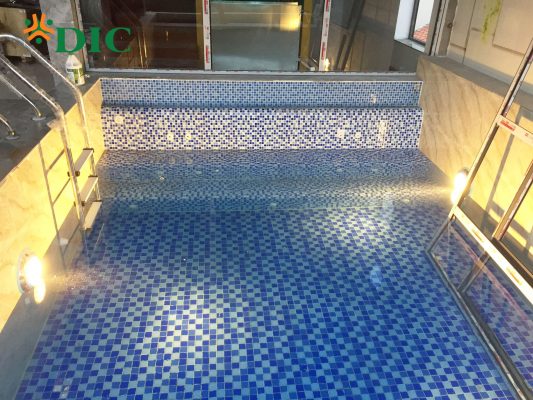 A beautiful small swimming pool combined with an aeration system to relieve stress and fatigue after a long day of hard work. Not only is the place to soak in cleansing the body after a tiring working day, but the functions such as watering, aeration with colorful lights give you moments of real relaxation. In order for the swimming pool to always be used effectively, the owner has installed a hot water heat pump system specifically for the swimming pool, ensuring the right temperature for both children to use.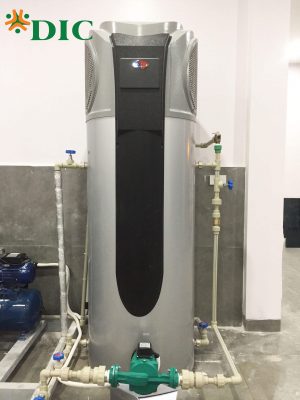 All in one heat pump for household hot water
In addition, a central water heater is also installed to provide hot water for household use.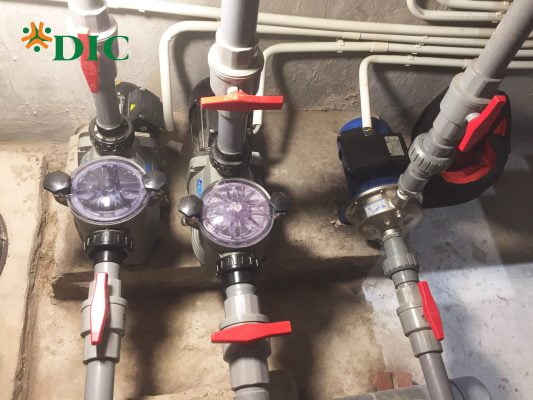 Equipment system, swimming pool machine room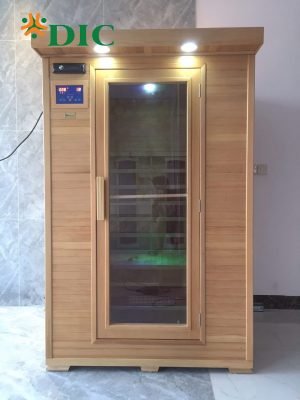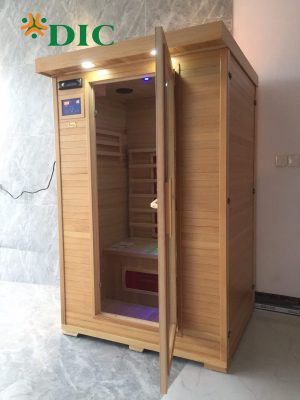 Instead of having to spend money going to the spa to relax, the family owns an infrared sauna for themselves at home. Not only brings health benefits, better beauty care, but also convenience in installation and use. The infrared saunas have a structure like the morning sun, heating the body and not being dangerous to the user. The entire sauna area is best minimized, with only an area of ​​more than 1m2, there is an immediate room for 2 people at home. Moreover homeowners can change the location after using it easily.
Do not hesitate to call us for advice to help you have a fully equipped home.
DIC INVESTMENT JOINT STOCK COMPANY
Add: no 252 Le Trong Tan, Thanh Xuan, Ha Noi.
Hotline: 0939.73.6699 
Website: http://dictech.vn