The villa swimming pool is loved by many people because it is a swimming practice space, improving health, physique or a quiet relaxing place to enjoy a cup of coffee on weekends. The villa has 1 more swimming pool, please increase the elegance and aestheticism of the garden campus, housing as well as create a comfortable and modern living space. The swimming pool is built in front of the villa with garden pond and empty yard to relax and rest.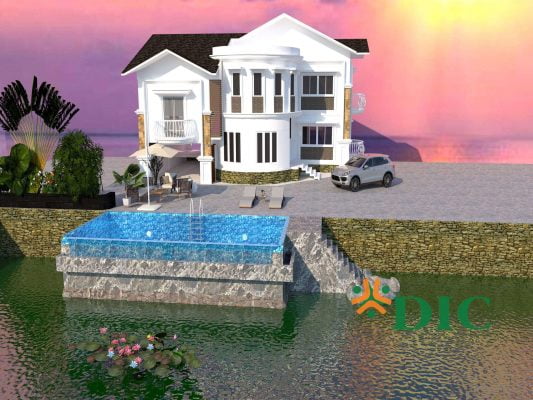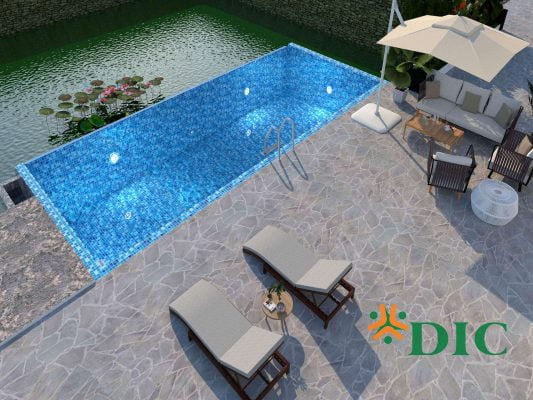 Swimming pool is built in a simple style but does not lose youthful modernity. In addition to basic swimming pool equipment, swimming pool ladders, water heads, using mosaic tiles covering the entire pool's components and bottom, creating a blue effect of the pool's water color. Convenient for hygiene, optimal waterproofing to increase the best swimming pool longevity. The 24w LED lighting system makes the swimming pool warm, sparkling and magical.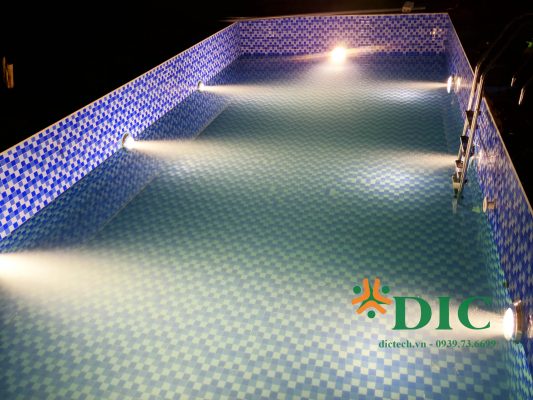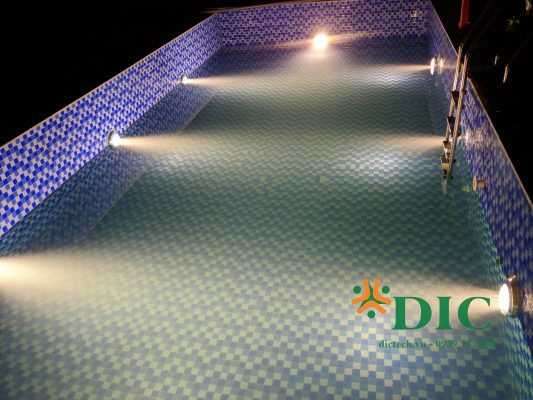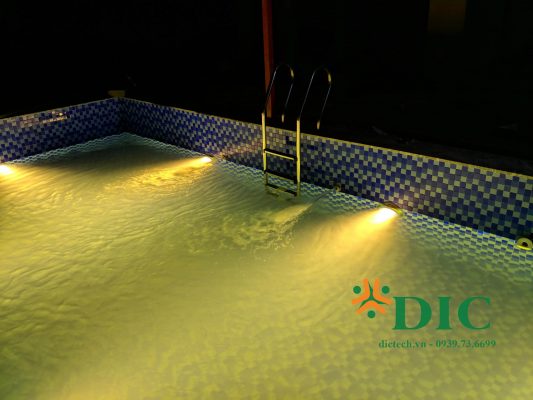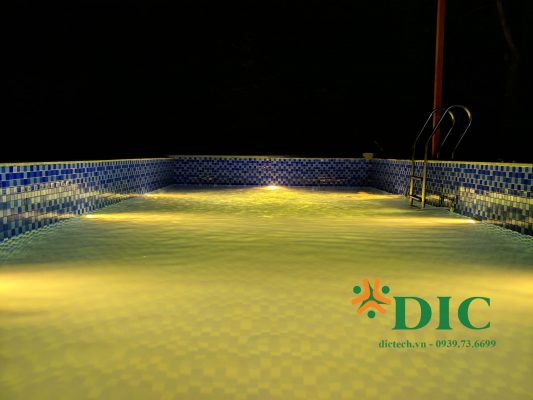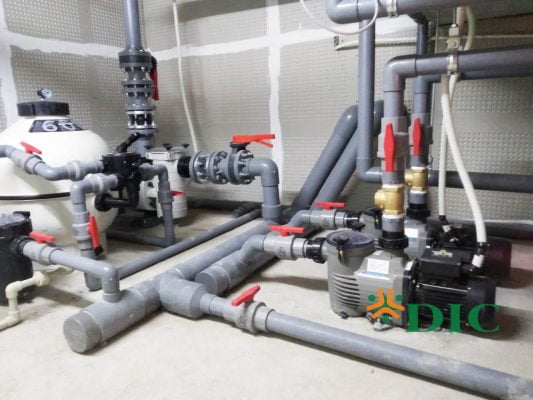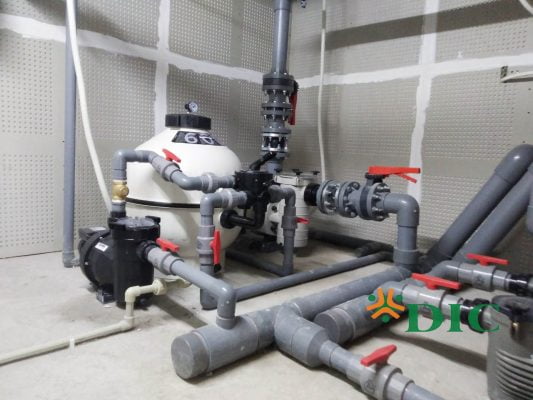 DIC provides and installs the best quality swimming pool technology equipment for customers. Modern and highly safe water treatment technology has helped swimming pool water stay clear, committed to meeting the best swimming water quality standards.